Islands (Don't go)
May 16, 2017
Don't you dare close your
eyes on me because you
know what happens
when you close your eyes
you're forces to stare at the
Remember when we drove back
home and screamed along
to that song by the band
you don't like?
You liked the song, but
I can't remember why
you would scream, not sing, every word
with dark circled eyes,
dazed on the road.
Remember the song
that said,'behind my eyelids of are
Islands of Violence' (while I
forget the rest of the words)?
I never understood why you
liked that song; maybe
I'll never know or
I'll only know when you're
broken into pieces too small
for me to find.
You told me the island won
and now you wont speak
to me.
Why did you have to go?
Now look to the
back of your mind.
You know what's there:
only islands of violence that
keep you on the shores of
shank infested waters.
Your head is in a war with
itself and you can't sleep.
And when you sleep you're
forced to stare at the
back of your mind.
I'll stay here with you
even when you can't sleep,
and you say you're not tired
with your coffee stained teeth.
The islands where you beach yourself are filled with bipolar ghosts and suicidal lions that only pay you visits in your sleep.
The foggy shores of the islands fill your lungs with poison; But
you don't need to breathe it in alone.
Just remember not to go.
Please.
Don't go.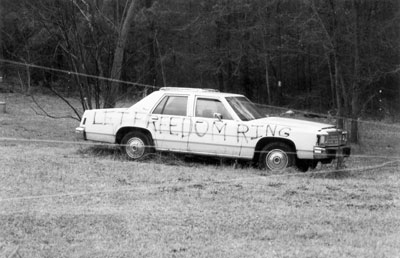 © Shanon G., Elgin, SC