Daydream
May 22, 2017
Small and seemingly insignificant,
A deep black spot
Opens to a world of greatness unmatched.
Many new moons await the adventurous.
Yet it remains unnoticed.
It remains unappreciated.
It remains undiscovered.
It remains overlooked.
It remains unacknowledged.
It remains a small black spot in the deep dark sky.
Vibrant colors,
Dazzling light,
Only imagination deems what's
Possible.
All of this
Concealed by a speck of dark uncertainty.
The secrets of this world becken to a brave adventurer.
My gut swirls
My courage builds
My mind…
My mind reminds me it is only a misplacement of my pen.
An insignificant black smudge.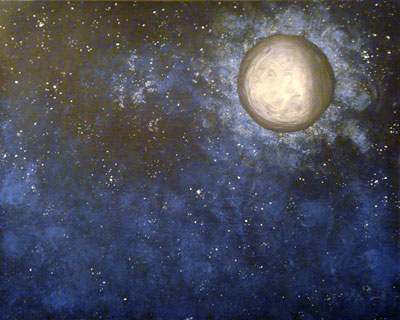 © Allison H., Vancouver, WA