i love you
May 22, 2017
i ... really don't think that... i.. could do this without you.... you mean so much to me and if i stay and you leave i....... really don't think i will be able to do it. you're the only i can trust or that i feel who actually understands me.
or who truly cares on how i feel or even notice if i'm upset. the only one who even ask on how i'm doing. i need you. you have no idea how i feel. i just need to know if you are gonna be here?
there's so many things i want to say
but i know i can't.
certain things have been said but were never completely meant
i search but can not find
i don't know where to look
a feeling deep inside
tortures me every day
but i don't know what it is
somehow i know but i always deny
i have locked up
but i throw away the key
words can't describe
but if you look inside you'll find it all
there are no words
there is no where to go
it's not a place
it's not a name
it's not a thing
it's just ...........
but certain things that make me so happy
that makes me feel safe
makes me understand who i am
understand how i feel
understand where i stand
understand why?.......
certain things must stay locked up
or else they will burn down
and forever stay in pain
because life doesn't just toss you lemons
it changes everything
either for better or for worse
but in my case it doesn't just go worse
it completely destroys
so this thing i have inside
must wait forever
and stay locked away
or else if i open up and take off the chains
i will burn with it.
i'm sorry
.............. it must stay hidden.
so i will wait and destroy this monster
and destroy my demon
or else i will never be able to carry on
never be said, heard, seen, felt, given, touched, taken away by a simple breathe. it must stay hidden.............................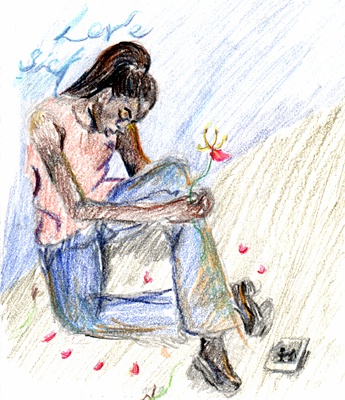 © Sherell B., Philadelphia, PA