Whispered Presence in a Battlefield
May 21, 2017
We stand together,
acquainted anew,
hands rough and calloused
hearts guarded from wear.
Cold metal bites
against our palms
as we hold weapons
concrete in our belief.
Leather rubs
attenuating skin
leaving scars
like sparking tattoos.
We stand together
with the forces
rebelling against
the political curses.
Thumbing triggers,
polishing blades,
fallen promises
at the edge of the tide.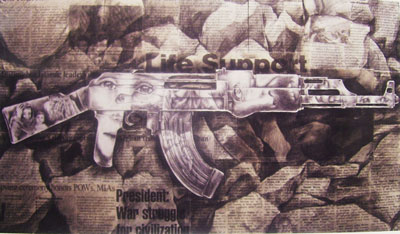 © Claire V., Lubbock, TX