Vanity's Vase
May 19, 2017
I am a vase atop a mantelpiece,
Where I may observe the passing of a foreign race.
I inhale its exotic beauty,
And project it from my crystal base.
I let them drench me with theirs tones of pastel.
I let their colours schism and trickle down my fissures,
For I consume their appearance,
Whilst they taste the honey-toned leisure,
That Earth provides to solely the aesthetic creature.
They seat themselves along the dinner-table.
Where I regurgitate their reflections,
So that the gifted may,
Admire their own prized complexions;
(They gain them every human's affection)
But if they were to peer inside my dull interior,
My hollowness would be disclosed.
For I have made myself the poor inferior,
Due to solely their appearance.
Yet, sometime, inside me, flowers had lived,
Where emptiness and shallowness now is.
It is thus that Human Beauty takes all,
And we must, as vanity's vases, fall.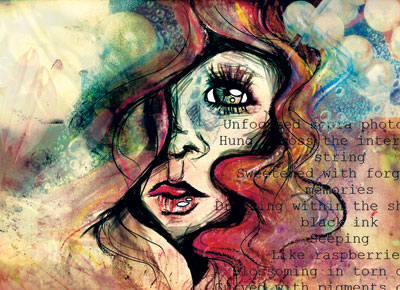 © Victor K., Las Vegas, NV