Fireworks
May 19, 2017
My love for you was like a firework:  unique and pure.
The day we met for the  first time I loved you & you loved me as  much, maybe even more.
You made me  feel delight in my cotton candy heart  when you were there to comfort me  every time I needed you.
My love for you  shot up to the sky creating sparks of  vivid & luminescent  memories
When I  felt dull, you emitted the  light in the frigid world I felt.
Then just like a firework  the connection ended, you stopped  communicating with me.
You replaced  me with her and that made you forget
about us & you left me aside in the ashes of despair.
I believed you when you told me that a young warrior like myself could conquer the earth, but you took that away too ,along with my heart,my trust,my loyalty, and all I had.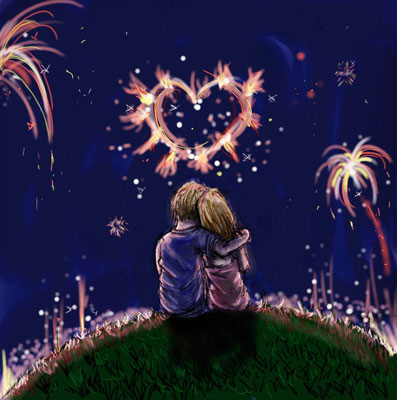 © Carissa G., Aberdeen, WA