Breaking Water
May 14, 2017
The moment before you break the surface of water.
The weightlessness in your bones and the feeling of empty lungs.
Too late to save your last breath, but too early to take another one.
Two worlds meeting, one beneath the shallows and one exposed to sun.
I find her in this very moment, stuck in limbo.
The hollow blur in my bones reminding me of the freedom in her own.
My lungs reaching for the air they have not yet met, reminding me of her restless soul and its search for a home.
The exact moment where I am untouched by the world but still existing within it.
She has always been breaking water.
A moment of stillness, so intricately simple you'll miss her if you breathe.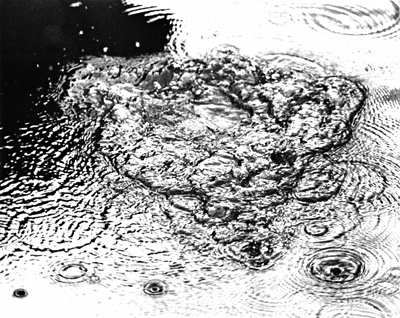 © Christina L., Great Falls, VA