The Cub
May 14, 2017
Once upon an open house dreary, the students were starving, weak, and weary.
Their tummies rumbling with the thought of treat, for a cookie they would most certainly compete.
First the middle schoolers came by with sprite, then some brownies carried by a carmelite.
They saw salvation knocking at the door, a cub named Coco they had been waiting for.

The students applauded with great might
A scrumptious brownie they longed to take a bite.
Coco saw their glistening eyes, and responded to their yearning cries.
She handed out the treats, but realized that they wanted more to eat.
Coco looked at her empty bag therefore,
She proclaimed, "I'll be back with more."
Coco fled away from MCA, while the children sat, waited, and prayed.
More students fell with hunger, more kids coming in younger and younger.
Just as the students fell in dismay, Coco came back through the breezeway.
"Coco, we love you but they're more students on the floor!" Coco replied, "I'll be back with more."
The students were frantic, but the night was coming to an end. How much longer, till Coco came back again?
Ms. Buras told the girls, "Put on a happy face," but they couldn't wait to get out of this place.
"Where is our dear Coco with more tasty treats!?" As one more Ambassador brings the last fleet.
They lost all hope, open house has ended, but Coco fell from the sky and descended.
The girls ate their yummy treats, while Coco was satisfied and put on her MCA fleece.
"Coco, what will we do in the future about this Open House we abhor!?" Coco replied, "I'll be back next year with more."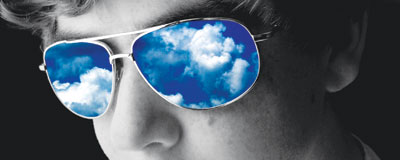 © Joseph B., Mesquite, TX