The Painter.
May 14, 2017
You are a painter,
inclined to trace your design along things void of color.
It is a simple tendency of yours,
to create worlds of artistry in the dullest of spaces.
Dearest artist,
I am a blank canvas,
clean,
untouched.
Brush your fingers across my blankest places,
and bring vibrance to my colorless being.
Create a finger painting of my body,
and press your watercolor artwork into my skin.
You are the painter,
I am the canvas,
and together we're a masterpiece.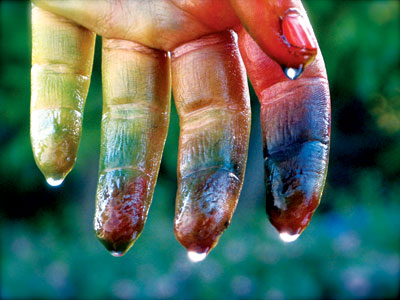 © Allison F., Menlo Park, CA