The Scream
May 11, 2017
People surround me. 
Whispers, laughs, and stares fill up my head
They wont be quiet
Be quiet 
Oh Lord shut up
But they don't understand what's wrong.
The idea of talking to new people
It makes me sick
I hate talking to people.
At times I feel like im falling 
Falling into an abyss filled with the feeling of your foot being asleep.
Can't they see there's something wrong?
Fear fills my head
Those voices won't be quiet
Oh God please shut up. 
I want to scream but I feel trapped in my head.
So I just talk 
Acting like everything is okay is my specialty.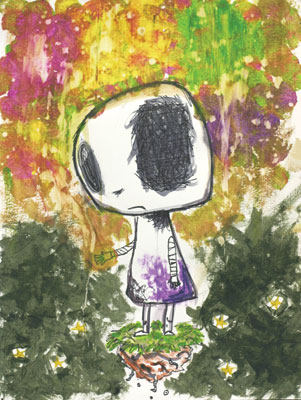 © Ashley W., Port Charlotte, FL