Sightseeing the Love Train's Games
May 11, 2017
All aboard the love train,
next stop is the lover's tunnel.
Where all the human's emotions rain,
down through the love funnel.
Love is a gambling game,
anyone could win or lose.
Get rid of money, fortune, and fame,
to see if they truly love you.
Or else you would lose,
your happiness but in return,
gain a broken heart in turn.
Don't be so foolhardy,
Love is a gambling game.
Love is a multiplayer game,
where two can gain,
or two can fall down hard.
Don't even bother, Love cannot be tame,
it can deal a lot of pain,
to those who try to play the game.
Love can be a +1 game,
where you can take third wheels,
that knows you by name.
But beware of the feels,
the +1 game,
can be a friendship breakup game.
Love can be a deception game,
if you don't know what you're doing,
where both sides could be losing,
which is quite lame.
And at the end of this heartbreaking game,
you'll be left not wanting to retry this game.
Love is the ultimate F***boy's game,
who takes the destructive path,
breaking everyone's hearts for fun,
the definition of a psychopath,
sometimes even armed with a gun,
its best to stay away from these players of the game.
Love can be the Knight's game,
where one would give all for the one they love.
Who would even dare jump in front of a bullet or a swinging dagger,
just to save the one they love,
in this chivalrous game.
Love is a mixed emotion game,
one day there could be tears of happiness,
the next day could be tears of sadness,
Love is an emotionally fast paced game.
The love train,
has many games,
one can play,
some are good,
some are bad,
choose the right,
love train's game.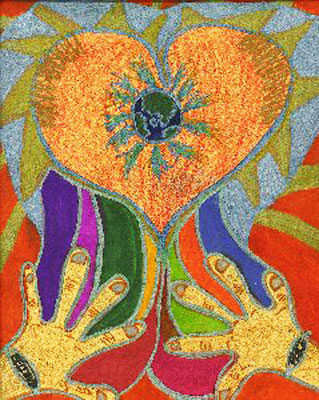 © Amanda P., Clermont, FL