Touch
May 10, 2017
The sight of you
Sent shivers down my spine.
Your glare left me breathless,
Gasping for air in a dreary section of town.
Your smile could light up a darkened city
But your touch,
Your touch was the epitome of addictions.
Baby, your touch was like heroin flowing through my veins,
Destroying everything you…touch.
Your touch was like millions of stars exploding
Between our lips.
Your touch sparked a forest fire
But
The flames dimmed so much that
you could only see the red hot ashes.
Your touch is the sound of tires screeching at midnight,
And the cries of children when their knees get scraped on the sidewalk,
Your touch,
Once like a hurricane,now there is only a single drop of rain left.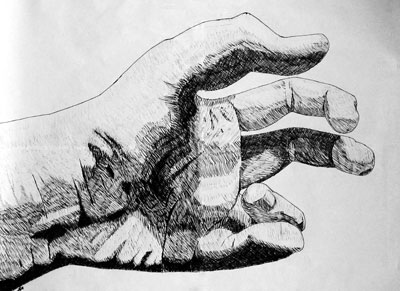 © Luke S., Montclair, NJ