Memories in a Photograph
May 10, 2017
Capturing a multitude of memories,
Leading minds to where they need to be.
A single photo bringing back endless emotion to infinite minds,
Changing the way people see the world.
I see the concerts at Bridgestone,
the simultaneous singing surrounding my mind.
The pitch black sting of the lights turning off,
flashing lights leaving hundreds and hundreds of colors fluttering into my eyes,
Bringing everyone together again.
I see Mardi Gras floats,
Suddenly bringing lifelong grins upon little faces.
As they throw millions of prizes miles and miles away,
From Tennessee to Kentucky and on and on and on.
Dancers moving as if they were born to change people's lives,
And for a moment,
The world seemed perfect.
I see the Pensacola sand sifting through my toes,
My feet leaving imprints that will soon disappear into the world once again.
The icy blue translucent wonder of the ocean sitting in front of me,
Carrying for miles and miles until it disappears into nothing.
Everyone sitting sensibly serene,
Wasting away the troubles of the world.
I see the cotton candy fluff sunset lying over the New York skyline,
Sending waves and waves of people a single message.
Even grey skies turn into a sparkling vivacious scene in the sky,
Only taking time to become something beautiful.
I see my grandmother,
Days before she passed away with a smile sparkling like the beaming sunlight,
Never getting to meet her,
But feeling as if I'd known her my entire life.
A single piece of glossy paper replacing decades and decades of memories,
Engraved into my mind forever.
Something as small as a photograph bringing light to the darkest faces,
Making them remember the mark they have left on the world.
Helping them to see the meaning behind the most insignificant events,
Changing lives forever.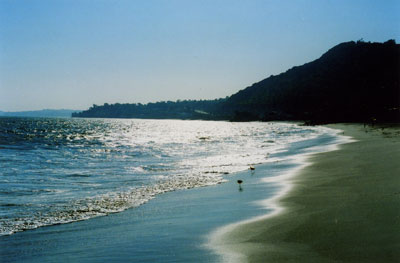 © Adam L., Washington, DC