The Parent
May 16, 2017
I am the parent of two children who grew up when they were my age,
kids stacked on each other's shoulders like
legos or Sunday morning pancakes,
heavy coat from a father's closet draped over them as they sway,
wobbling to the bank, the hospital, the store, the front
seat of their little white car.
I am the parent of two children who took me home in a pink blanket
on a sticky-sweet and stifling southern summer day
walking into a house painted yellow but looking for all the world
like gold,
a shimmering promise reflecting the sun.
That glare gave them hope, but it blinded me
from what I would grow up to see far too soon:
I was made to be the parent of two children who throw tantrums when I sleep,
failing in my duty – I was raised to repair their damage,
to fix them,
to stitch up the rift splitting between them ever since
that blue-jean ceremony in January 1995,
where wedding bells rang in a new year and a new life,
but the ground was caked with cracking ice instead of fluffy snow.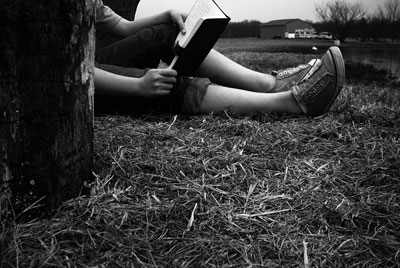 © Kristen D., Kenton, DE