Oblivion
May 15, 2017
It falls,
sinks,
scrapes,
scrambles for any reliable surface,
just because you said,
Hey.
Under your grasp,
it is found to think you are reliable.
Only if you know the amount of power you hold
in those dirty,
betraying hands.
Can we talk?
It starts to disintegrate further,
as your grip unconsciously becomes suffocating.
It mumbles out it's last yes to please,
well,
whatever kind of human you are.
It's hope glistens through the cracks
of the grenades that you call hands.
It searches for it's last surge of energy,
to gift upon you because,
it still thinks you are reliable.
And as your lying mouth opens
and stutters the final words it will ever hear,
it dies,
just because you said,
I will never believe you.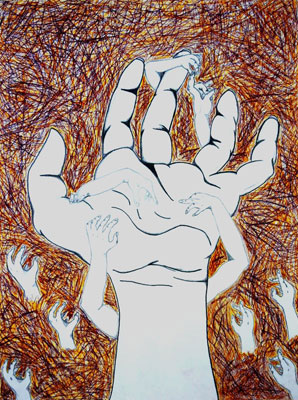 © Ariana R., New Orleans, LA