The Train Stop
May 12, 2017
Time is ticking,
and I sit there on that old train stop bench,
waiting for you to arrive from Pittsburgh,
to tell you how sorry I am,
for how things ended.
Every day, I come and sit on that worn-down bench,
spend my nights reflecting on my past mistakes,
attempting to turn over a new leaf.
Passengers walk by,
appalled at the fact I haven't moved a muscle.
Nevertheless, I am still waiting for you.
Since meeting you,
I've fallen in love,
but knowing that you won't reciprocate those feelings,
I try to conceal them.
We don't talk anymore,
we've been estranged from each other,
and since then,
my life has become like a train wreck.
I care about you so much,
it hurts that you haven't replied back.
It's all my fault,
you have every right to hate me,
but please know that I love you.
Life is not a fantasy,
your train might never arrive after all.
Or it might,
and you'll ignore me,
and I'll be waiting on that worn-out bench till God calls my name.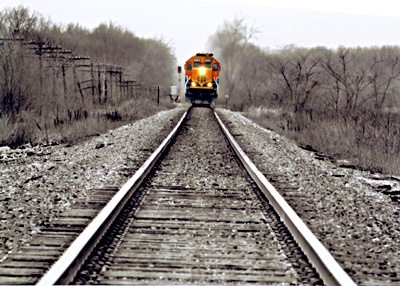 © Matt D., St Peters, MO