Empty Space
May 12, 2017
I have always loved the words beneath my tongue
The way the spaces between the letters 
settled perfectly between the gaps of my teeth
I love playing hopscotch on lazy, honest summer days
The slapping sound of my feet hitting concrete squares
is the careful turning of a crinkled page
The forests in my eyes still their leaves before I crack open a spine
Only when I see the lines of ink transcending into words 
can they free their air from the chains of unwanted stillness
But whenever I slide open a journal 
like the one I am writing in now
the forests layer with snow like the echoing silence on the blankness of the pages
Waiting for me to feel their empty spaces
What if my stone does not land between the chalk lines?
I am always throwing but missing the mark
What if people mistake my fireworks for flares?
My glowing candle for a lighthouse in a raging storm?
What if they mistake my words for an inkblot test?
Instead of releasing fireflies
I am suddenly burning down their forests
Each beginning starts with an empty space
a newly planted forest shaking from the new breeze
What if I am always holding my breath?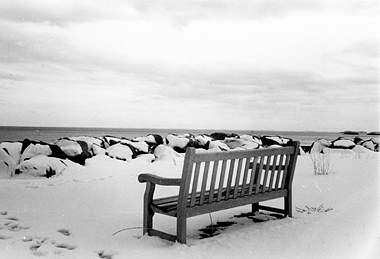 © Jen B., Marblehead, MA