Reflection Song
May 12, 2017
The water lay still in the meadow pond,
Until a flower land on its surface causing the water to ripple a song.
Ripple,
Ripple,
Its music flows into the air as the pond sing it silent turn catching the attention of a little girl.
Look,
Look,
The little girl saw, reflecting in the water herself and someone else standing behind.
She spun around and look at them,
The boy stood there smiling as he held out his hand.
Play,
Play,
Come join me.
The little girl accept his offer and joins into their game.
Dance,
Dance,
Make the moment last.
Another flower falls into the pond playing a new tune and reflects something new.
The girl,
The boy,
The happy ending for two.
The pond reflects them both dancing in the ballroom.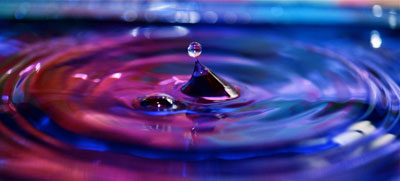 © Haley L., Anchorage, AK