The Time He Left Me
May 9, 2017
The time he left me
I didn't know
He never said good-bye
He didn't say anything
It was 2012
A year later we moved here
He never reached out to me
I had to myself
I had text or call him
He wouldn't
The time he left me
My sister didn't care 
She never texts him as much as he wants her too.
She was happy when he left
She didn't really care for him the way I once did
It didn't get me till he called me one day

The time he left me
I felt like it was my fault
I  blame myself because he always spent time with me and I always got in trouble with him
He didn't say when he was leaving I just knew he was
I thought it would be a couple more years till I would last see him go.
The time he left me
I thought I could get over it
But I still can't get over it I don't know what I did
I didn't deserve this:
In his room, hold a photo us,
Me as a baby, he as a father,
Now it is reversed
He should of stayed
The time he left me
He had been talking about it for a long time…
It was in the car,
Just the two of us,
The hum of the tires,
His speech, my silence
Just never knew he was actually going to do it
Now he has a kid
Messy hair under a baseball cap
I have never met him
The time he left me
When I tell people they think he is in the army
But he's not
Then when I tell people about it
They feel sorry for me
I hate
When people feel sorry
For me it's not my fault
He moved
He did it because he wanted to
He needed to a place to go away
And now I know why.
The time he left me
He says I will see him soon
But when?
I ask when he is going to move back
He says "I don't know, Princess."
But in my heart I know that I will never see him again
The time he left me
Was hard
I thought it was just a trip but it wasn't just a trip he moved forever
Now he wants me to visit
I don't know if I should
I'm too young to go over the ocean by myself
On the plane
Looking out on the ocean,
Sun shining on faint waves,
golden
The time he left me
Augest 23rd
A day I will never forget the
Time he left me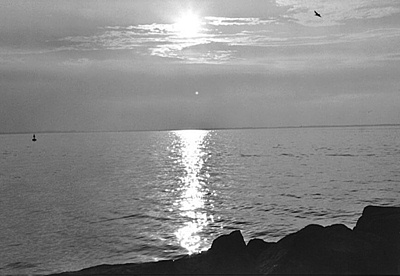 © Amanda L., Cumberland, MD