The Woman
May 9, 2017
The house was silent, I looked around
I fell back asleep, then I heard a sound.
It was almost time for school,
My shoes were in the garage. when I put them
On I saw a woman that was now camouflage.
She had a shocked look, and she stared at me with
Sorrow. The woman said "I will see you tomorrow"
The next morning I woke up, biting on edge to see the woman,
I zoomed to the garage, and heard the woman say.
"What seems to be alright is always mistaken
when its daylight." That night I set out to understand what she
meant.
The next morning I woke up and the woman wasn't there, Just the carving
of the name Nikki everywhere. I tried to figure out where she was
Then a heard a slight creak upstairs.
That night after school rushed up stairs, to find the woman
Asking for despair. I asked if everything was alright, She said
"It's just not fair"
She charged toward me, screaming with red eyes, She passed
through me trying not to cry. She whispered into my ear "I wish I could
see you now." She disappeared and I heard a voice say. "You made your
mother proud."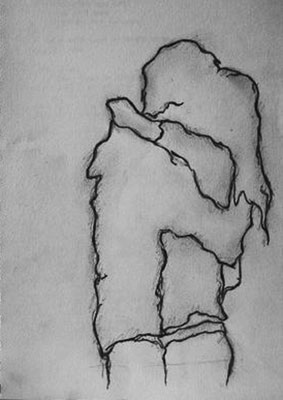 © Nicole B., Newcastle, WA