Beautiful, Beautiful Africa
May 9, 2017
My Home is Africa,
My beautiful Africa,
I love my Africa,
I take care of my Africa,
My beautiful Africa
The animals are what makes Africa, Africa,
The giraffe's long necks,
Reaching up into the trees,
The trees filled with birds,
The Baobab trees,
And the Go-away birds,
"Go Away! Go Away!"
All from My Beautiful Africa,
Ostriches are cursed with long necks and big bodies,
Rinos are spelled with armor,
Elephants are jinxed with long noses,
But I am just human me.
The animals of Africa are special,
They show their love to me,
We need to show them love back,
And keep their home alive.
Their home is beautiful Africa,
Oh so, so beautiful Africa,
Its is their home, and it is mine,
Beautiful Beautiful Africa.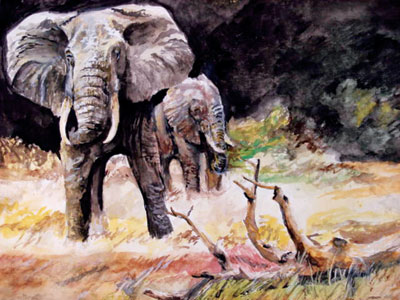 © Daniel A., Monte Vista, CO