Young Love
May 8, 2017
I. Just a seventeen year old girl learning how to be me
Love. We fall in it for reasons that are unknown but only time will uncover
You. The person that I let my heart go free to
I love you. Three simple words but when put together have an endless amount of meaning,
Endless amount of care,
Endless amount of passion,
Endless amount of hope.
Love, something that does not have to be rare but unfortunately it's true form is.
Rare, because it is usually masked behind feelings that people assume love to be.
Rare, but some people get lucky.
I got lucky with you...
I truly believe you are the one for me so I'm so lucky that I've fallen so deep
You taught me how to close my eyes and just fall , to trust that you will catch me at the bottom and baby you have caught me so many times
I'm so lucky to have felt the warmth of your heart as you gently press against my body.
I am so lucky to hear you call me babe for it feels even more right then hearing my own name.
I am so lucky to have life brought back into me just by one simple kiss.
I am so lucky to still constantly feel the rush of falling in love over and over again as we lock eyes.
I am so lucky to have had my chapter with you. The only thing is this kind of love can not just be contained in a chapter. No. It can write an entire book and you're the one I want to fill my blank pages with.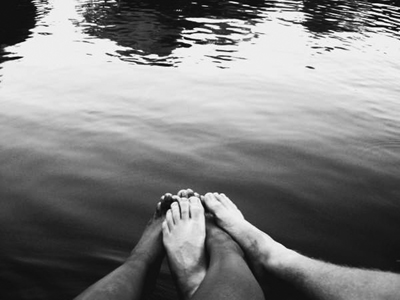 © Michelle W., Ada, MI