The Ocean's Song
May 8, 2017
I'm quiet but when you listen,
I'm as loud as they get.
I'm a nobody but can be somebody if you let me.
I'm known yet unknown. I wander the halls
getting no attention
and yet all of the attention.
I have friends that love me and
also ignore me.
I have friends I think I know
until they throw a curve ball.
I'm smart yet stupid.
Dirty yet innocent.
Caring yet evil.
And the worst part?
None of them know the real me.
The one that calls for help under my smile.
The one that loves everyone and no one.
The one who has the deepest crushes
and deepest secrets that remain unknown.
I mask my emotions so no one ever knows
if I like them or not. The people who realize
just avoid me.
I feel complete when someone,
anyone tries to help.
But they look past me
as if they think that they know how it feels.
They reach out but when I speak, the right words never leave.
They stay, locked in my throat.
I try to reach out for help but they don't look further than the surface.
Are you okay?
What happened?
What's wrong?
The answers are right there if you listen.
If you listen closely to the ocean,
you can hear it say everything that it needs to.
Others brush it off as it goes away from the surface.
It'll come back.
But if you truly listen to the cries,
it calls for help. Help it never gets.
It's drowning and clings to the sand as it's tears burn it before going back under.
If you stayed to help or reach out,
you might just hear it's song.
The song that repeats over and over
asking for help that it never gets.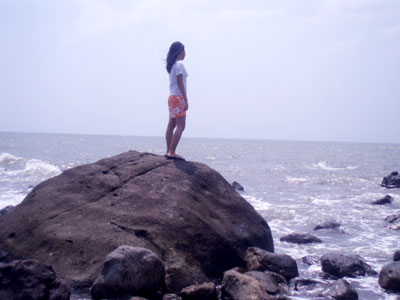 © Grace L., Bacolod City, Philippines