Stay Back
May 7, 2017
Stay back.
Her perilously fragile heart has finally gone ice cold.
She's callous, barbaic-
but the world fails to realize that a relentless ache comes from that lifeless stone in her chest.
It's a treacherous grenade that liquidates all in its path, destructs the hearts it's closest to, and leaves the shattered fragments in her own frozen hands.
Regret arises and compunction drowns her soul as she gazes upon the damage the bomb in her chest created.
They call it a ticker for a reason...
because the timer is bound to go off one day, and she couldn't live with herself if the ones she loved were on that path of destruction.
So please, stay back.
Leave the chains be, they remain for a reason.
Don't force her to clean up the blood of those she loves any longer...
for it will destroy her.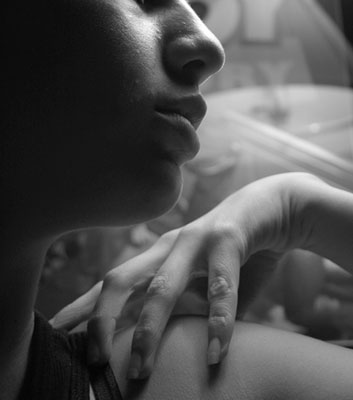 © Rebecca B., Santa Clara, CA