I CAN'T
May 7, 2017

I can't breathe.
Because you took everything.
You took
The oxygen that filled my lungs
My sense of security
And pieces of me.
I can't lie
So I'll admit I gave them to you.
I gave you little pieces
So little that I didn't realize
The size
Of me that is now missing.
I can't believe
I let you drown me
In what I thought was your love
But was carbon monoxide
Slowly choking me.
I can't see
Because your toxicity blinded me
To think that our relationship
Was love
When really
It was world war III
I can't hear
The music on the radio
Because it reminds me of the
Long car ride
Where I cried the entire way home
As you whispered that you loved me
I can't be
Myself anymore because
You drained my spirit into believing
It wasn't worthy of anything.
I can't speak
About the abuse you
Inflicted upon me
Because my mind
Doesn't show the bruises you
Gave me.
I can't think
Straight because when I talk
To someone else
I'm terrified that
They won't love me
I can't explain
The pain I feel inside
Knowing this love has died
And resurrected into an abusive zombie
But I can
Move on and start again
Because I know that
This isn't the end.
And one day,
Someone will love me
The right way.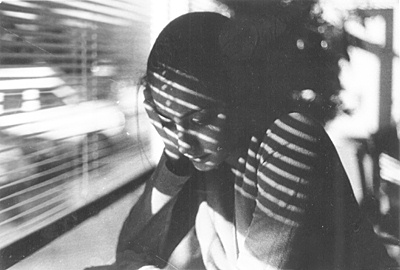 © John O., New City, NY