Numbness
May 6, 2017
You tell me to live my life,
but you tell me what to do.
I tried to be that perfect girl you want me to be,
but i just can't be who you want.
I want to be who I am
not who you want me to be.
You say god has my life planned out for me,
but if you really believed that
you'd throw away you're fantisy.
You say be young,
be happy,
be free,
but you stole the key that lets me get to my wings
Will I ever be allowed to test them out?
They've been under lock 'n key
so long they've gone cold and numb.
Are they even still there?
I can't tell.
Do you see them behind me?
They're so cold they froze my tears.
I can't tell if you think you're making me happy
or if you try to stress me out.
I can't sleep,
I can't eat,
I can't think straight anymore.
You got me so stressed I can't remember what you asked for.
I'm sorry, I'm not perfect enough to make you happy,
but this is me.
Who I'm ment to be.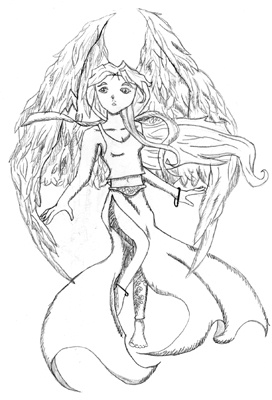 © Kellie D., Lafayette, LA