Persona
May 8, 2017
A person is not who they let off to other people, that's a persona.
Sometimes it's hard to keep the persona in tact and the truth comes out.
But not the whole truth.
Never the whole truth.
The truth is indescribable.
The riveting pain that lurks inside the veins of everyone.
The emotional distraught that consumes every waking moment of every day.
The nightmares that should only happen in sleep become reality.
We're afraid.
Afraid of all the bad things that happen, because the bad things are the truth, and we fear the truth.
The truth means vulnerability.
Putting yourself out there, never being able to take it back.
Once even a glimpse of vulnerability is released to the world to see, all eyes turn on you.
They ask if you're okay, ask what's wrong.
Wrong.
Something that is not what others want to hear is wrong.
Finding out that people have things rough is overwhelming, it makes them weak.
It should do the opposite.
The ones who expose themselves should be the strong ones. They're breaking down the Walls.
But all medicine and society wants us to do is build those walls back up again because it's not right to live the way it really is.
There isn't anything wrong with people who suffer from depression, paranoia, or any disorder. They're just the ones who have the guts not to hide it.
Don't hide it.
Express your feelings.
Because the only person bringing on the suffering is yourself.
By admitting that you're different, admitting you have a"problem" , the suffering goes away.
You're not trying to hide it anymore, not to yourself, to your friends, not to anyone.
It's not a problem, it's just different.
We're allowed to be different.
We're supposed to be different.
We're all just snowflakes floating through the sky, no two person is perfectly
alike.
But the persona that we let off, the thing that we want society to see, it's a cookie cutter.
We all try to act the same so we fit in.
We are our own people, we are not someone else.
Let go of the persona and just be you.
If people are afraid of the real you, afraid of you being real, then they were never meant for you.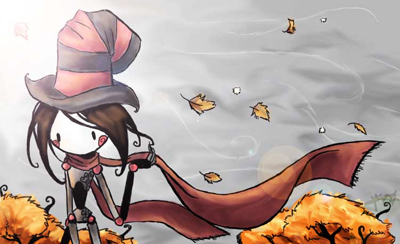 © Kirsten K., El Segundo, CA