"Him."
April 30, 2017
i am constantly reminded of His presence,
needles, scalpels, and everything but pleasance.
He has been here since i was three,
this hospital room has become reality to me.
i lost my hair when i was four,
who knew how much more loss was in store.
they thought He left when i turned five,
yet here i am, hardly alive.
i am six now, left with just a doll
a reminder that i can't even play ball.
i've always wanted to be a dancer,
but i can't because of Him, He is my cancer.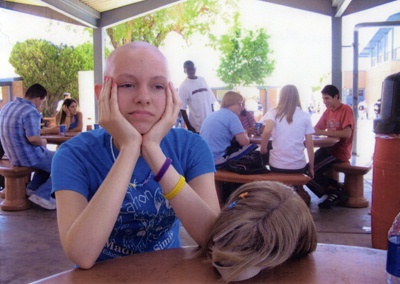 © Lauren M., Phoenix, AZ