I Yearn to be a Sports Fan
April 27, 2017
I hear people yell,
then swear,
Then pace anxiously,
Then jump for joy.
I hear people high five and hug and cry tears of joy.
I see revivals from childhood embrace
Their smiles practically dripping from their face.
And I see the tv
Shining "superbowl" or "nba" or "world cup"
A religion; The religion
The religion that I am a heretic to
I do not share their yells
I do not share their swears
I do not share their high fives or hugs or tears
I look through the frosted glass to see a foreign ritual of emotions
A ritual that I am not apart of but still yearn to understand,
Yearn to feel,
Yearn to connect,
Yearn to care,
Yearn to be one.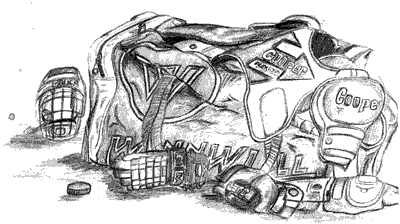 © by Casey C., Rockport, ME