Tempestuous Love
May 4, 2017
But now, in this warm, yellow warm, room.
With blue walls, I feel protected.
In my misty haven.
From this storm, until the hot, golden hot, sun comes home.
And lights up these pale, baby blue walls I call my own.
The mist is my favorite because it smells like the bright, boundless blue waves and crisp apples that we used to eat on the beach.
We were blessed, but not with each other.
But now, the storm is rolling over that magenta mountain, illuminated and sparkling with anger.
Misguided torrents of lightning, and rippling roars of thunder.
I can not let you know of my greater love suspended in protective water droplets.
Because the hot, red hot, scorching heat of your love for me would strike me like God's hand of thunder.
If God knew I ever loved anything more than him.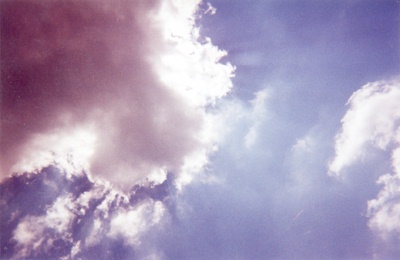 © Kena A., Huntsville, AL