My Love
May 3, 2017
My love,
your eyes are like the soil
that I'd plant a pretty flower in
to remind me of the essence of your heart.
The brightness of the sun
bothers my rain drop eyes,
but when I am in your presence-
it no longer bothers me
because the focus is no longer the light in the sky
but the light in your smile.
The loudest thunder clap
does not compare to the sound of your voice
traveling through my ears,
causing the simplest feeling of endorphins
soothing my brain from the depressing storms
of everyday life.
The strength of a boulder
reminds me of your strong arms
wrapped around me as I cry
because a storm rolls over me
from all the selflessness I have for myself.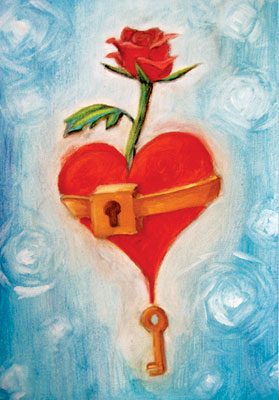 © Louisa L., Pleasanton, CA