one day
May 2, 2017
one day i was sitting in a coffee shop.
i never liked coffee. but there i was.
with a cup in my hand.
sitting. thinking. listening.
listening to a song; a song in my head
that effortlessly reminded me of you.
i love - loved that song. i used to.
and i hate you for that.
for putting the memory of you into that song.
every word; every note; every sound
corresponds with every part of you.
one day i was walking down a street.
it was elm street. or oak street.
or some street that was named after a tree.
we used to walk down that street. you and i.
i was reminded of the first time you told me that you love - loved me.
you used to.
one day i was writing;
writing to you. i didn't know why.
but there i was.
my hand swiftly slid across the paper;
and i suddenly found myself writing your name.
it was like that was the only word i knew.
one day i was remembering;
remembering the details of your face.
your deep hazel eyes. they said that the eyes
are the gateway to one's soul.
but no matter how much i looked into yours,
i never figured you out.
i will never figure you out.
and then one day, it all came to me.
you were just a story - a chapter.
you weren't meant to last forever.
there are 365 days in a year.
and within those 365 days, we only vividly remember maybe 5 - or 10 days tops.
but with the remaining 355 days, we only remember fragments.
because they have no relevance. they come and go.
and those days are not planted in our memory.
i wish you were just one of those days.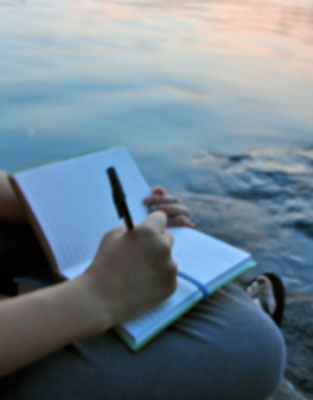 © Grace K., Port Washington, NY