Canter, Gallop, and Jump
May 2, 2017

Barn, most sumptuous palace on earth indeed;
Forage, such luxurious feast stacked up high in the stall;
Sands, woven into tender carpet protecting thy feet;
And of course, THE medal-filled, extravagant reception hall.
Here,
Oh that unbearable odor-
That bitter odor of metal hidden underneath my hasteful breath.
Canter, gallop, and jump.
The cold, the now warm metal,
Never goes away.
How fast must I run? How hoarsely must I scream -
To rid of the bitterness of metal,
Burning in my mouth?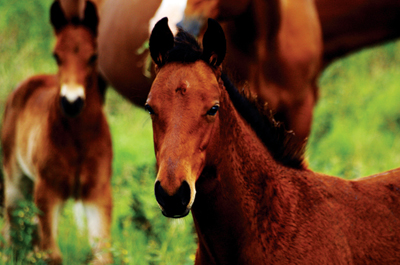 © Sarah L., Holualoa, HI