Can You Hear Me Now?
May 2, 2017
Lips, mines are moving but nothing at all. Footsteps walking away. There I stood letting reality sink in as second changes into minutes and time flies. Senses, lost, as i got stuck hiding into others shadows. Fading away slowly, little did I know I was senseless and trapped with time.

Body, paralyzed, not a single movement I could do. Footsteps continues to leave. What was mine slowly dissolve down the river of time. Tied and controlled like a lifeless puppet. Chills came to me down my spine draining my self-conscious out.
Brain, frozen as if time doesn't exist, asking who I am? Footsteps stops.

Heart, pain rushes in like a virus sending a message to my spirit. Smile and shine your way out of the darkness into the light. Scream like you never had because you matter. Cry it's ok because you are beautiful the way you are shaped.

Inhales "Am i not a human?" exhales and that's my voice. Footsteps approaches.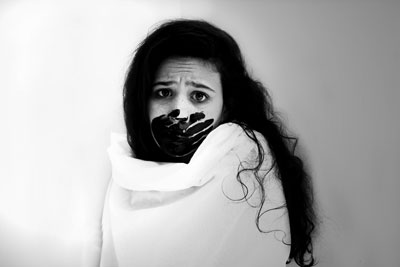 © Sandy H., Woodbridge, CT