Seasons
April 21, 2017
Winter
Oh the cold grows steadly more bitter,
Where is the Chickadee's twitter?
The northern wind grows crisp and strong,
It blows away the leaves' pleasant song.
The snow falls steadily down,
As if this poem it's trying to drown.
The dark is growing more powerful,
It refuses to let the earth remain flowerful.
Now everything is covered in white,
And silence flows into the unending night.
Spring
The bitter cold is beginning to fade,
It starts to reveal a dewy glade.
The wind becomes a gentle breeze,
The world is starting to unfreeze.
The birds are coming back,
Mountains turn from white to black.
Dark's power has started to weaken,
Light glimmers like an undying beacon.
Dead plants are replaced by alive,
This is a beautiful place in which to abide.
Summer
The cold has run away screaming,
Warmth and happiness are gleaming.
The breeze is a delightful treat,
It makes this glorious time sweet.
Rain gently comes and gently goes,
Waves lap slowly against our toes.
The world is covered in light,
Gone for months is night.
And you know what more is better,
I needn't trouble with my sweater.
Autumn
I bid the geese farewell,
And tell the leaves it has been swell.
The breeze turns into a gust.
Wear our jackets we must.
Rain is growing quicker,
It's dampness is making me shiver.
The eternal light is gone,
And the darkness marches on.
I pull the scarf around my neck once more,
And briskly exit out the door.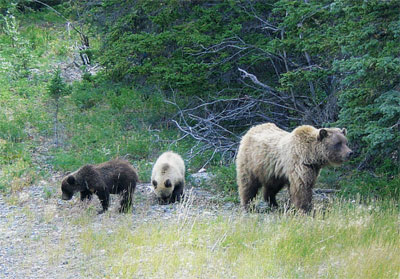 © Katherine W., Tok, AK