Mission Posible
April 21, 2017
I am approaching the jump site.
The door at the back of the plane
Grinds open.
I shout geronimo!
And leap out to open sky.
I free fall for what feels like a millisecond,
It is time to pull the chute.
I raise my hands up
With my green striped polo shirt
Stretched between them.
I make contact with the ground,
A shooting Pain rattles
My ankles and feet.
I pull myself
Up the play set again,
I tell myself it will work this time.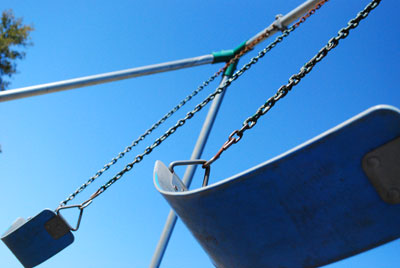 © Natalie R., Windermere, FL