I am Love
April 18, 2017
I welcome you with open arms into your home that's constantly changing.
From the home you find in your best friend to the home you find in your spouse and even the home you find in your grandmother.
We are evolving.
You're no longer infatuated with the old blue monkey in the corner that your dad won you at the fair all those years ago, but the memory still lingers. You no longer cry for your mother when you leave for school in the morning, but you miss her throughout. And you no longer write in your diary about the boy who smiled at you in art class and told you that he liked your new shirt from abercrombie, but you'd still blush like a rose if he said it now. Now you swoon as his lips touch yours, and you long for your childhood bedroom while you sit in your dorm, and you sob into that blue monkey that your dad won you from the fair all those years ago.
We are evolving.
We now understand that kindness isn't sharing your barbie, it's buying it for someone who can't afford christmas. We understand that it comes in a variety pack, with different flavors and forms. It's holding the door for someone, saying please and thank you, giving a homeless woman your leftover sandwich, and everything else good. Kindness is like a body, no one is the same.
We are evolving.
Now we see things differently. A kiss is sweet not scant; school is redundant not recess; and coffee is essential rather than eclectic. We see things more openly and accept it for what it is. A couple is a couple regardless of its circumstances and a stick is a stick not a magical wand. Our views on the world have changed so drastically with the information that we've obtained that it's nearly impossible to look at our legos and understand how we sat for hours upon hours playing with them without distraction or interruption. Now we see legos and hope that we don't step on them.
We are evolving.
We have done so much in our life and yet there's so much more to do. We've gone on vacations and day trips to places that we've never heard of. We've tasted foods that we can't decide our feelings about and we've learned from our relationships, both the fails and the successes. No matter what, there's always more and we long for the day we get onto the next train or airplane to see and experience more. We want the worm and the bird's eye view. We are going to visit the places we saw on PBS kids at eight am tuesday morning and we are going to do all the things we dream imaginable.
We have evolved.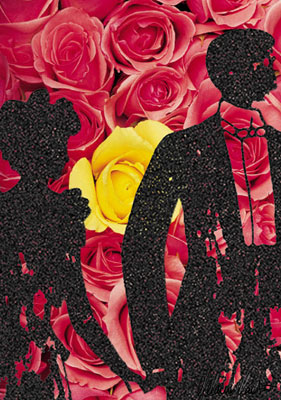 © Melanie M., Hendersonville, TN