Coming of Age
April 12, 2017
Coming of age
In this day and age?
It's a different ball-game together
Nothing like our forefathers
Could ever envisage.
Internet, iPhones,malls and the rat race,
The generation gap yawns wide.
In these modern times,how do we keep our pace?
Across the rocky turf, how do we stride?
The homework pending - it won't do itself, surely !
But hey ! you've got mail, a notification !!
To see or not to see,
That is the question...
You say, "Let me just take a look"
Isn't this the time to live it up and enjoy?
But all the hours you forsook, won't return
The hours you could productively employ.
You could have read a book,
Caught a wink, or done some excercise,
But only when the priceless person that is you,
stops being controlled by a hundred dollar device.
In the footsteps of brave Caesar, you tread.
Cowards read the books many times before the test,
You, the valiant, never touch the book but once
Cut-throat competition, but morals are loose
And to follow convention, you simply refuse.
Honesty and dedication, that's what we'll choose
Leave our distractions, we've got a plan
Bend rivers, move mountains? Yes, we can !
Coming of age
In this day and age
It's a different ball-game all together
So what does it take to be a winner?
It doesn't matter being here up on the stage,
What matters is the battles we wage,
The choices we make, the passion we feel,
To make it worthwhile.
Coming of age?
We'll make it through with a smile.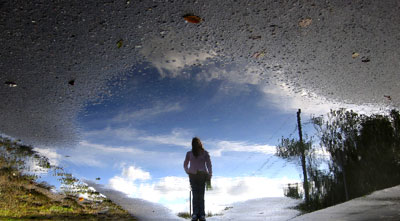 © Daniel H., Oak Bluffs, MA