Quiere Verum
April 16, 2017
A dream once came,
Fully made in me, it broke
Into a thousand shards,
Each one, a seed of truth.
They are the pieces of a mystery,
The books in every library,
The words that paint the picture of my soul.
They are stories that I tell.
Yet these fickle words
To often slip, out of my grip
And though I grasp at the stars themselves,
Not ever thought can be made in ink.
This is the battle waged in
Every pen and every key.
It plays out across the years
And burns away the lesser of our breed.
For the test of time will
Reap only what has roots in truth.
And so all the words so poorly sown,
Will be cast aside in the search of truth.
There are so few that bear the curse
That comes with only seeing what is true.
Yet the greatness of an inken word
Is how it bridges time to reach a worthy eye.
For somewhere deep inside the human soul
There lies a place that only truth itself can touch.
So few of us have ever learned to pierce that veil.
And fewer still, understood the gravity of what they did.
Even so that place remains,
And when someone comes along
Who can strike that cord of truth.
Oh yes, everyone of us will know.
This one thing unites the threads
Of every soul, and makes a song
Out of the story of mankind.
It is the masterwork of ages past.
The tale of ten thousand testimonies
Each of which holds a single
Segment of the whole.
The pattern tells the history
Of the human soul.
So what greater calling could there be?
Then to be a part of finding answers
To the greatest questions of our race?
What greater calling could there be?
Then to try and touch a soul with words,
And change the hearts and minds of multitudes.
To have your words call out through time.
What greater calling could there be?
Than to seek the truth,
Even when no one wants to hear the words.
For it is worth all the work in all the world,
Even if the truth reaches merely a single soul.
Perhaps perhaps that single heart can find
The strength to use that gift you give,
And change the world with your words upon their lips.
So study hate and fear,
Examine love and lust,
Or agony and apathy,
Each of these is made in me.
Indeed in you, they too give root.
In every heart they are sown,
And they pull the strings of everyone.
For these things are true, and only why? remains.
So pull down the stars and gaze
Into their hearts aflame.
Share their light with ever soul
That's lost their way.
For even though the world is lost in dark
And you may spend your century
Searching for a light to lead you home.
You may choose another path.
You can wander far and wide.
See through the dark, and
Push against the tidal storm.
But it's all for not, if what you learn dies with you.
So light a candle in the dark,
Let the light of truth shine through the smoke.
Lead ever ear and eye you catch.
And teach them what you understand.
Give truth to all you can,
Nurture wisdom, in the garden of mankind.
And write it all into the library of life.
For this is the dream that's made in me.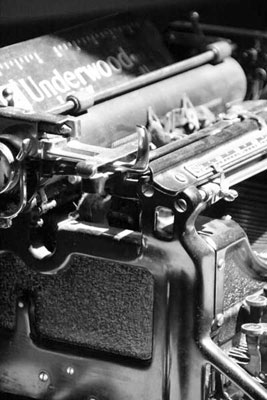 © Nina F., Roanoke Rapids, NC