Withered
April 14, 2017
The sun shone brightly that day,
The day a boy went to find his bouquet.
A garden he searched upon for that very flower,
One that was bright, young, and smelled with power.
The sweet aroma it gave away,
The luminous color it displayed.
He handled it with so much care,
But there was something he wasn't aware.
The flower slowly shriveled,
Until three weeks later it died, wrinkled.
A heartbroken boy searched again,
In a garden of flowers with other men.
He looked at everyone with dismay,
Scared it would break him like the one from last may.
He stumbled upon a hidden corner,
And that's where he knew he would find her.
The other men were too busy outfront,
They missed the beauty of the hidden bunch.
The boy found the perfect one,
So he called for someone.
He asked politely to help him dig it up,
Little did he know the man would just pick it up.
He cried for him to let go,
So he did and the man left him so.
Her beauty wasn't as prominent as the other,
But she was lively and much much brighter.
He took her home and potted her in soil,
Hoping she wouldn't spoil.
She stayed bright and young until one day,
He was willing to give her away.
He was scared she would hurt him more so than the other,
Yet he cared for her deeply, so much more than a brother.
That's when the flower began to die,
So he let her go before he would cry.
He took her back to the garden,
Plowed the soil that had hardened,
And put her back with much shame.
She thought he had used her for a game.
The soil was not as rich as his,
She knew he was something that she would miss.
Everyday he passed her with no smile,
But his energy she felt from a mile.
The boy would grow and leave the next year,
She will never see him again, she feared.
Her petals began to shrivel,
And she died like the other, who had wrinkled.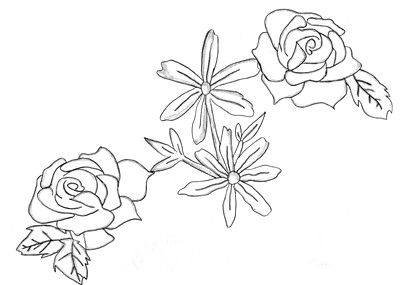 © Leah-Marie D., Peoria, AZ