I AM MY SISTER
April 7, 2017
We are artistic.
With colorful paint brushes left on a desk,
partially completed drawings, and graphite covered hands.
Doodle decorated school papers, packed neatly in a binder.
Thoughts made into elaborate drawings,
confidently displayed.

We are silly.
Giggles, smiles, endless laughter.
Goofy faces turned into photos—those are the best kind.
We receive strange looks from passersby when they glance our way.
And pulling pranks on each other,
usually forgiven.

We are equestrians.
Horse smell constantly lingers
on our clothes, in our cars, a reminder of who we are.
Saddle them up, grab a snack, and then off to the trails.
Buckskin, palomino, chestnut—
marvelous beasts.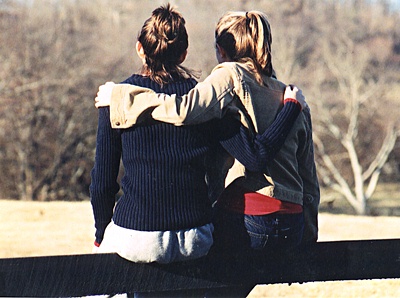 © Jaime M., Wichita Falls, TX