The Bugs
April 7, 2017
Tessa's eyes are like a warm cup of coffee. Always two spoonfuls of sugar and just a dash of cream. Always at the perfect coffee shop that knows you by name.   Inviting, sweet, lovely.

Cassidy's eyes are ever changing day to day. Some times they are a jumpy frogs that bring life to their local pond. Sometimes a chestnut house that reminds of what home feels like. Lively, captivating, different.

Megan's eyes are deep forest vines that climb up an enchanting house in the woods. Home to those who dare to be found in being lost. Wonderous, fascinating, curious.

Mine, mine are the reflection off of a puddle as the sun peeks through the sky after a long day of rain. Bringing a little bit of fun into the dreary day. Unique, fearless, humorous.
Every day bursts with ravishing colors, endless excitement, and love that will last for centuries.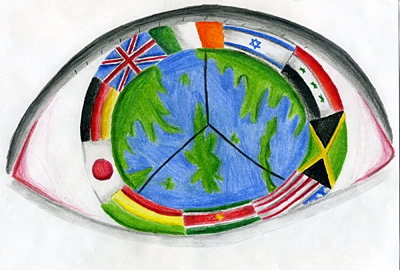 © Kelly L., Brooklyn , NY