How to be late to school every morning
April 7, 2017
Ingredience:
A heaping of homework
A wink of a late night shift at work
A bin of distracting electronics
A flurry of chatty family members
A lifetime of humidity in your bedroom
A streak of warm fuzzy blankets
A whisper of a 30 minute drive to school
A pile of quiet alarm clocks
A portion of restless nights
Start by making sure you rack up all of the homework possibly due and save if for the last minute.
Next schedule yourself for the latest shift they offer and work, and make sure you have that shift a couple of school nights.
Charge your phone and your computer so that when you finally do arrive home and finish your homework, you can stay up later and online shop or text your friends.
If time allows, make sure to stop by and talk to your parents that you haven't seen all day because of the many mandatory activities you have in your agenda.
Next, make your way into your comfortable bed and lay there as the hottest room in the house makes you sweat.
Before sleeping, make sure to set your phone alarm for the quietest setting possible, so that in the morning you can for sure sleep right through it.
In the morning when you wake up to now the coldest room in the house, put on all of your fuzzy and warm blankets and cocoon yourself to the most heavenly position.
While laying in bed, be sure to remind yourself that after getting ready for school, a 30 minute drive is also in the agenda.
After that muggy, hot, restless night filled with stress and then proceeding to wake up to a frozen tundra in your room, you will for sure not want to get out of bed. And luckily, you will for sure be late to school every day.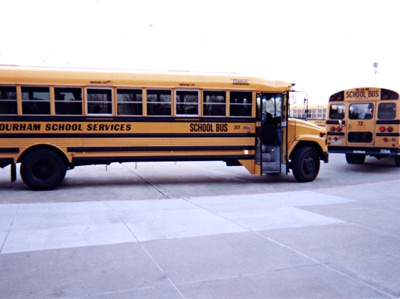 © Blake B., Highland Village, TX