Dear Grandfather
April 10, 2017
Dear Grandfather,

         It hurts me to make this letter out to you.
I know grandparents are meant to leave you, but it was too soon.
It is always too soon.
Sometimes when I'm on the back porch
I smell the cigarettes you smoked
Did you know, some parts of the worn wood have gone gray from where your ashes fell.
I think there are still some beers cans underneath the porch
Maybe they're still leaking that gold liquid
Sending that sharp, yet comforting smell into the air
There are moments when I expect that old Cadillac to come roaring out the garage
So that I can climb into the back seat and lean back on the beige leather seats.
And listen to that ever fuzzy radio
We could not escape each other in that car
You could not avoid my childish stories
And I had to bare through your lesson on life
But when that Cadillac stopped working
I stopped listening to you
You called me little devil
And I called you senile
But we were always each other's family

         I should have been better to you.
         It can always be better
Now the shame I feel is unending.
But deserved.
         Regret comes with this territory of loss.
         I know.
       

I wish you hadn't been sick.
I never wanted to see the man in motion
Still
         I wish I wasn't sick
         I wish you heard the prayers I whispered
         In that chapel
        
I wish you had heard me in my silence,
Because I heard you in yours

         There's an empty room next to mine
         that door is forever closed.
         And the whole house seems empty
        
         I'm glad I didn't cry around you,
         That I hid my tears.
         That you couldn't hear my breath catch and quiver.
         And that quiet sob.
As those machines hummed around you keeping you alive

But I said "Love you, see you soon" before I left you that last time.
I hope you heard me then
I hope you hear me now.

Sincerely,
Your granddaughter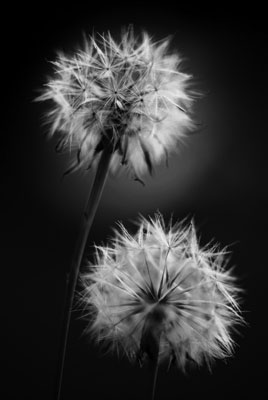 © Daniel H., Durham, NC