Playing Fake
April 10, 2017
It's as if the whole world is closing in around me.
While all the other girls go to malls,
I'm being torn apart in the school halls that are like battlegrounds.
I may say that names never hurt me, but
no matter how many times I say it,
they really do.
Making myself fake to impress others
only leaves an impression on me.
During the school days
I'm a happy girl who's life couldn't be better
but at night I am a girl who is juggling loneliness
and just a desire to have one friend to always count on and know
that I will never be left out
Everyone I talk to just says things like kids can be cruel
and that kids don't know what they're doing,
but I know they do.
Every day waking up,
pretending I'm someone I'm not,
you don't know what that's like.
So many people just say that they're always there for me
I try to speak, but they don't want to listen.
Why is the world this way?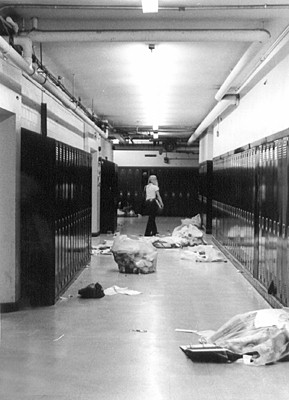 © Halsey S., Marblehead, MA