My Perspective on the World
April 4, 2017
I've been known to travel the world,
Call me a human stamp.
Harrisonville is definitely not my permanent camp.
Because you see, I'm on a mission for Christ
I'm not chasing bread,
So don't save me a slice.
God loves you and me,
Even paid the ultimate price.
But see, he didn't pay with any money,
I'm talking personal sacrifice.
I'm going to tell His story with every opportunity,
But with discipling comes other people's scrutiny.
Not everyone wants to listen to me
preaching about Jesus,
Probably because nowadays
Everybody is too obsessed with Yeezus.
But turn your ears from Rick Ross
And listen to the true Boss
The only Goat around here died for us on a cross.
And if you're not on his team,
You're guaranteed a loss.
If you say that God's not real,
I will politely disagree.
If you just open your eyes,
All around you will see
The beauty and perfection
Puts me in awe of God's creation.
Everywhere you look,
You can see earth's inception.
My God is God, he's King of Kings
And that's no deception
So I ask you,
To think about my words,
Even ask me some questions.
But please don't misunderstand me,
I'm not saying I'm above you,
I only do this cause I love you.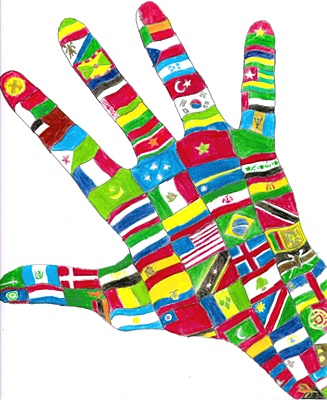 © Adeline N., Ridgefield, C