My Country
April 4, 2017
She hasn't done it
She doesn't plan to do it
So please, stop tailing her
A young girl walks into a store
About 10 minutes into her shopping trip, she turns to find an employee and finds one standing not 5 feet away from her
Did I mention, this young girl was black?
Did I mention, this young girl was me?
Many people steal, but is the amount of melanin in my skin enough reason to single me out?
I can't look anymore suspicious than the person walking in behind me, so why aren't they being stalked like prey?
Oh, that's right.
They are the same shade as the paper I wrote this on, and I'm closer to milk chocolate.
I'm absolutely disgusted.
Disgusted with the idea I will never be seen as equal to the white person standing beside me.
Disgusted with the worker standing behind me
How about I make it worth your while?
Just grab something off the shelf and run?
I can't
You'd enjoy it to much
It would give you further proof to the stigma that my black brothers and sisters are "ghetto hoodlums" who "live on the streets"
I'm so tired of being told that I couldn't possibly be profiled cause I'm a 13 year old girl
Take a step out of the dream you're living
Welcome to reality
Where a 13-year old girl has such a hug stigma against her, she can't even go to the mall by herself.
Where a 13-year old girl is being judged on how dark her skin is.
I cannot take a stand against injustice, without your help.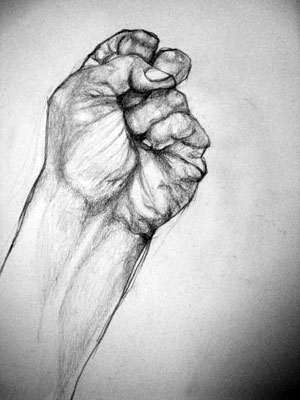 © Victoria S., Vashon, WA