My escape
April 4, 2017
Music is my escape from everything in my life.
It's what I can turn to in order to alleviate the pain
From my anxiety and depression.
Whether it be making music or listening to it, I
Still enjoy every minute, every second of it.
From the minute I put in my earbuds or pull
My trumpet of its case, the thoughts that previously
Flooded my mind and body fade away into nothingness.
In that moment, all is well, as if nothing could possibly hurt me.
My mind becomes one with the music, melting together like plastic.
But once I take my headphones out, or put my trumpet away,
All the pain and thoughts gradually eek back into the cracks
Of my bleek, aching heart.
I return to my state of fear and dread for what may come at me next.
That is, until the next time I can immerse into the sweet relief
That's known as music.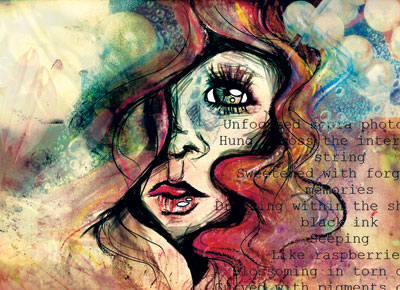 © Victor K., Las Vegas, NV