Stolen Lullaby
April 1, 2017
What becomes of Innocent's foe?
Does Innocents fly with embers free
     dulling to ashes
     burning cold
or sing
     youthful sorrow sweet
Maybe Innocents prays
     or wishes on wells
to prey
     weakness on well
Perhaps innocents screams
     perhaps it sings
or maybe bleeds
from Love not told
But no. Not now.
I. need know.
Does not One see
     those small hearts plea?
Yellow's soft, pure petals thorns
Plucked from sweetness,
     laid on stone
Hollowed eyes
     never old
I. was never meant to know…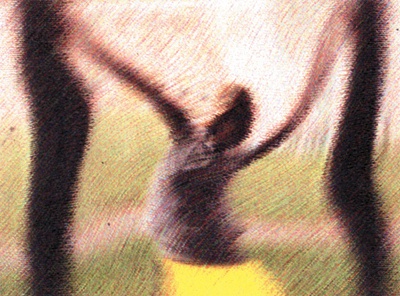 © Stacy B., Pembroke, MA