To Katie
April 1, 2017
It was so sad.
The words are just not there to explain what it felt like.
I see her every day.
With circles under her eyes, the color of a bruised knee.
She wouldn't tell me why.
I wanted to tell her she is far too beautiful to be so sad.
I offered my help.
Too prideful, she always dismissed me, always walked away.
She never hid it.
It was just so obvious and clear to the world around us.
I asked again.
She never said a word to me.
I felt it too.
It crushed me every day being so helpless.
She cried a lot.
I wished for her pain to leave her.
It never did.
Whatever had happened took away her happiness.
It was so sad.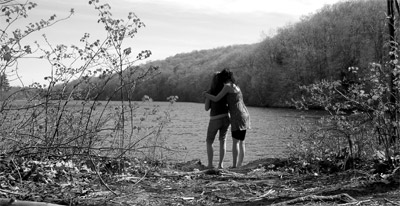 © Paige B., Woonsocket, RI